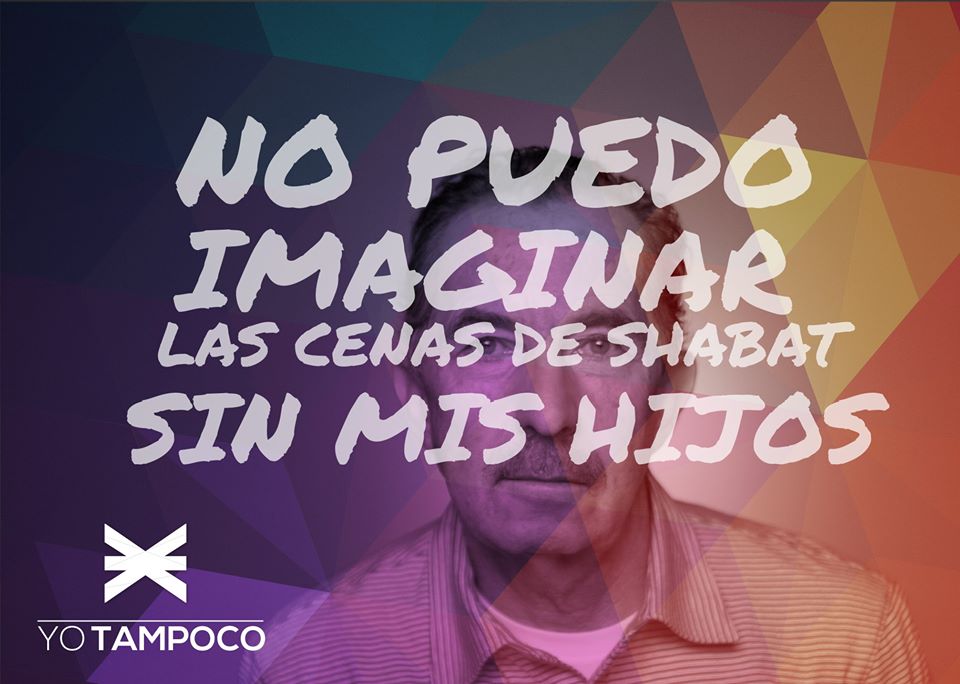 "I can't image Shabbat diner without my sons"
Few people know this, but Mexico is home to 50,000 Jews. And that means of course quite a few LGBTQI+ people, some of whom founded the community organisation Guimel, which works at slowly transforming attitudes within the Jewish community towards sexual and gender diversities.
Co-Director Eli Nassau takes us behind the scenes, and shines a light on why their campaign took the quite intriguing slogan "Neither do I"
Eli, how does Guimel work?
Guimel, has 3 focuses: Education for the LGBT+ community and Jewish community; awareness about and support to LGBT+ people and their parents; sensitizing of the general population.
We do this by visiting groups, schools and institutions to share talks and testimonies. We have specific support groups: youth, parents, women, and men of 30 years of age and older. We hold social and cultural events, conferences about Judaism and LGBT+ issues, sexuality, some times with rabbis and psychologists as speakers.
Guimel has worked in an almost artisanal way, operating "out of our parents' garage". We have an executive committee, and then there are friends that occasionally help on specific events or activities.
So, everyone is a volunteer, although that might change in the future.
We have a base of around 200 people on our mailing list.
What kind of context do you work in, and what are your major challenges?
We focus mostly on Mexico City, as that's where most of the Jewish community in Mexico lives. But we have had events in Monterrey, Bogotá, and Barcelona. We have been to schools and universities that aren't necessarily Jewish, but more than half of our work is within the Jewish community.
At the time of its creation, Guimel's biggest challenge was for the Jewish community to stop denying the existence of LGBT+ people, to stop seeing us as sick, weird, freaks, "curable" people… What got us to do the "Neither do I" campaign is that we saw LGBT+ people getting thrown out of their homes or forced to sacrifice one of their identities: they would live either a "normal Jewish" life, get married and have children while living a double life; or they would cut the ties with the Jewish community, and as a result sometimes become depressed and fall victim to drug abuse. So, our objective number one was to raise awareness about that and say: we are here, we are not sick, and we want to belong.
Unfortunately, there are still spaces in the Jewish community in Mexico where doors remain shut, which are the most ortodox parts of the community. It is important to mention that the most orthodox communities limit access to information very strictly, do not use the internet, censor school books, and erase any world vision that is different from their own. Yet, we keep working and insisting on knocking on those doors and seeking allies there. Otherwise, we would be abandoning a part of the population who needs us. We always try to find alternatives and the "back door" to those spaces and institutions.
I think the Jewish community, like the world at large, has tended to polarize: there might be parts of the community that used to be more open and willing to hear us, but which may have become more closed and religious. While there are people who used to be more religious and have become more secular or detached from the orthodox religious views.
Can you tell us about the Yo tampoco campaign?
We received help from an advertising agency and a production company. The only thing we knew when we met them is that we wanted to make a video that reached families, and especially parents of LGBT+ people. Nothing else at that point. When we brainstormed we identified a very strong concept in which we believed in: Love is the most important thing, more than religion. And this includes family love. So our core messageto parents was: "Do you want to miss out on your son or daughter's life just because they are LGBT+?" And our campaign clearly states that the dominant societal response to this is "No", with many voices supporting this attitude by saying "Neither do I" ("Yo Tampoco"). For the testimonies, we called on a few iconic members of the local Jewish community whom we knew from personal connections. One testimony from a Holocaust survivor is incredibly moving (enable captions to get English subtitles)
The testimonies of It Gets Better definitely inspired us. Social "confirmation" is a very powerful factor in shaping attitudes, so we needed the audience to see themselves reflected in the video.
We briefly debated if the message should be something positive or affirmative instead, but the people from the advertising agency advised us to go with #YoTampoco because it was stronger and more direct.
We decided, before releasing the video, to put out some teaser images and graphics. Then we decided to have a big formal presentation at the Memory and Tolerance Museum, which seemed an iconic place for such an event.
What do you think have been your major impacts or successes, and on whom?
We heard back that for about two or three weeks the campaign became a conversation topic at Shabbat dinners. People were discussing the video, the people who took part in it… People in the Jewish community were talking about LGBT+ people as something other than sick people! That was our goal. There were very strong positive and negative reactions. Among the positive ones: there was another video that wasn't officially part of the campaign and that was launched spontaneously by a group of young men and women who wanted to add their voices. Some Jewish media outlets, like Enlace Judío, were supportive as well.
The strongest criticism we received from some LGBT+ people was that the campaign was too apologetic. That the tone was too soft, very "I'm sorry" and "I'm asking for permission to be out and present" instead of saying "we're here and f…. you if you have a problem with me". Oh, well, you cannot please everyone.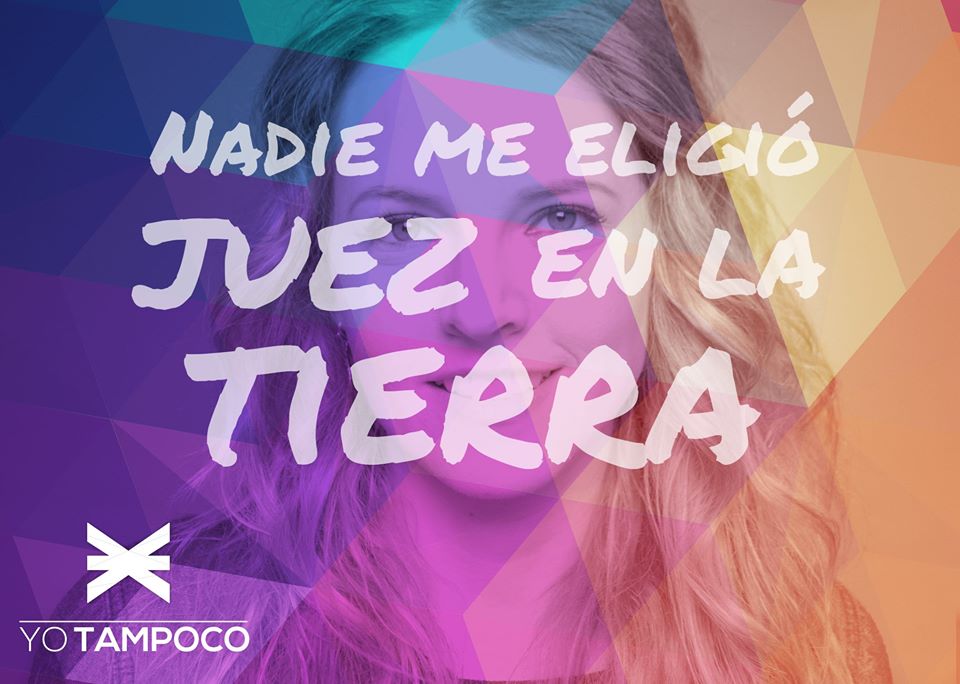 "Nobody elected me judge on Earth"
What lessons did you take away?
One lesson for another campaign in the future is that we should involve more people, because some members of the Jewish Community  felt excluded. Always go for more than for less.
Also, we should have been better prepared to respond to the many people who contacted us and offered help. We did not have the platform or the infrastructure to do this and we missed out on a huge opportunity to expand our organisation.
What advice would you give to people thinking about doing this work? What do you think are the very first steps to take?
Be patient, have faith, and ask for help when you need it. Explore your networks. You never know who is in them and who is able and willing to help. If you really are convinced that your organization or your campaign are something that people need, you will find the way through, but it will take time and it will take a lot of work.
How can people contact you to find out more? People can contact us via our website, Facebook, Instagram, Twitter, and YouTube.