Reaching your target audience through personalisation engines
Reaching your target audience is often a big challenge for campaigners who want to take their messages beyond the "choir" of existing supporters. So how can you locate your potential supporters, and how can you engage with them?
Targeted advertisement on Facebook/Instagram via  Facebook Business Manager is a solution that a lot of organisations go with, even if many will be very conflicted about funding a social network that is all but politically accountable.
But targeted ads are not necessarily "personal". Even if the target group is very specific and organisations tailor the message exactly to this segment, it will be a generic message. Even "Hey, young British Trans person!" will read to Gen Z as a "random" message, and might be dismissed accordingly.
The Serbian organisation Da Se Zna offers psychological counselling via a free helpline. To get the information across particularly to people outside of the capital, they practise "classic" FB/IG advertising based on the demographic of FB/IG users. But DSZ also realised that many of the visitors of their website did not get the information about the helpline, or did not use the service. In order to engage with this particular group of people (people who had visited their site but had not called the helpline), they set the Facebook Pixel plugin on their website.

The app identifies the FB/IG profile of the visitors of the website and creates "target groups". In this case, visitors of the website were getting FB/IG ads that related to their website visit, such as "You were on our site. Do you need additional support, or do you want to talk to someone a little more? We remind you that we hold online consultations every day and that you are always welcome again."
The plugin lets you further segment sub-groups, in this case a sub-group was created of people who had visited the website and were living outside of the capital city, who got more specific messages such as "It doesn't matter that you don't have an organisation to contact! Come back to our site, and feel free to speak with our activists if you feel comfortable enough."
The drawback of this technique is that people will know that they are being traced. For environments where being traced as LGBTQI+ can cost one's job, social life, family support, or even life, this can make people very nervous and actually have the opposite effect of having people refrain from searching for help. For FB/IG users, this is mitigated by the fact that most people are rather "open" on social media, but tracking user behavior outside of FB/IG poses many ethical and legal challenges.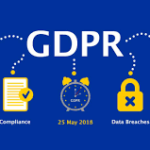 As a matter of fact, concerns over privacy and data usage are increasing, and in some countries, this is reflected in new legislation — such as GDPR in the European Union. A facet of GDPR is that data can no longer be captured without getting explicit permission from users, and these guidelines are applicable worldwide. Don't consider personalization without involving the compliance and regulatory teams in your organization.
Organisations which are confident that they want and can go down the route of personalised targeting will need to travel the complex field of Personalisation Engines.
Personalisation engines function much like Facebook Pixel but work beyond FB/IG. Their application includes placing an organisation's ads when the targeted user browses the net, or customising their user experience on the organisation's website: For example, if a college student visits a website, they may see more video options than a senior citizen who wants to read large print.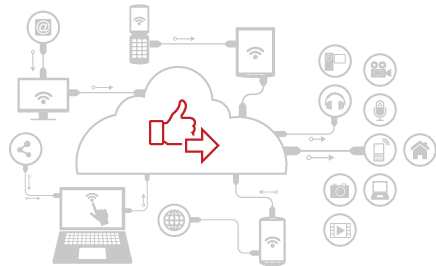 Integrating a personalization engine into a content management system (WordPress, for example) is not hugely complicated but is better dealt with by professionals. 
This article gives you the basics you need to know in order to stay in the driving seat.
And to help you through the swamp of products, Gartner recently identified 18 in its "Magic Quadrant for Personalization Engines" report.