Especially if your campaigns target younger people, or busy professionals, or just people who spend a lot of time behind their computer screens (and all these together make a LOT of people!), you might need to give them more than yet another blogpost or social media post. 
Catchy videos are great, but they often cost a fortune and quite a bit of time to produce. Not so great if you want to be reactive and surf on the news.
Memes, pics and posters are easier to produce, but there is only so much you can convey with them.
Podcasts can be an excellent alternative if you can make them engaging enough to keep your listeners hooked.
Some of our favorite LGBTQI+ podcasts below were listed by Womansday and The Advocate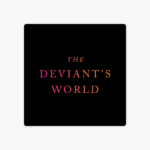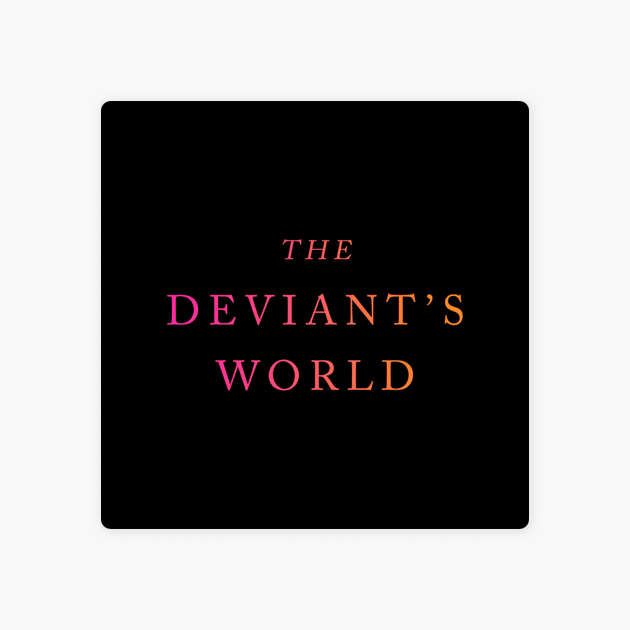 The Deviant's World
Harvard and Cambridge-trained LGBTQ+ historian Dr. Eric Cervini hosts The Deviant's World, which explores LGBTQ+ history while also weaving in current events and news. For example, in May, he released an episode titled, "From Selma to Stonewall?" which explored the ways Dr. Martin Luther King Jr, Malcom X, and the Black Freedom Movement contributed to the fight for LGBTQ+ equality.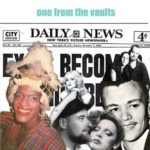 One From the Vaults
Hosted by activist and author Morgan M. Page, One From the Vaults is the "one and only podcast covering all of the dirt, gossip, and glamour from trans history." One episode explores the life of the "Black drag king at the centre of the Stonewall Rebellion," while another focuses Georges Marasco, "a trans man singer, lion tamer, poet, and stigmatic!" Reviews for the podcast call it "a must listen." "like nothing else out there," and an "essential resource."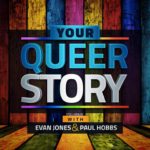 Your Queer Story
Your Queer Story is a podcast about "queer history, religion, politics, sexuality, and more," according to its website. Hosts Paul Hobbs and Evan Jones cover everything from "The Queer History of Halloween" to "Being An Effective Ally."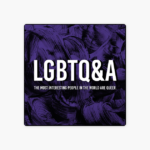 LGBTQ&A
LGBTQ&A is an interview podcast produced by Jeffrey Masters and The Advocate magazine, in partnership with nonprofit GLAAD. Some of its past guests include former presidential candidate Pete Buttigieg, author Roxane Gay, actor Laverne Cox, and drag queen Trixie Mattel. Many of the interviews explore LGBTQ+ history, current events, and issues like gender norms, domestic violence, astrology, and activism.
Nancy
BFFs Kathy Tu and Tobin Low are super queer fun and ready to take over your podcast feed with provocative stories and frank LGBTQ conversations.
This storytelling podcast, made by the incredible WNYC studios in the podcast homeland that is New York is a hoot.
They lean on reporters all over the US to tell stories, as well as hosting interviews.
Getting Curious With Jonathan Van Ness
Queer Eye's Jonathan Van Ness brings a weekly exploration of queerdom in this interview podcast and experts in their respective fields as they get curious about anything and everything under the sun.
We love Jonathan and his ability to bring joy even when the topic covers some darkness, and this weekly interview show always has a great guest.
#QueerAF
Attitude is a proud media sponsor of National Student Pride and their storytelling podcast #QueerAF, which can be described as the 'queer Newsbeat,' has high production values.
It's put together in a mini-documentary style, with multiple guests and a regular set of reporters filing stories from across the country.
Recent episodes have explored asexuality, chemsex, how to be queer happy and single (who knew that was even possible?), and what you need to know about being in a queer relationship.
Attitude Heroes
We couldn't put a podcast collection together without sharing our own, could we? We're very proud of this series featuring iconic gay and bi men of our time.
To celebrate the 50th anniversary of the decriminalisation of homosexuality in England and Wales in 2017, we interviewed 12 of our all-time heroes for a landmark series of legacy interviews.
Join Ian McKellen, Tom Daley, Gok Wan, Paul O'Grady and so many more.
Gay and a Non Gay
In a time where we're all threatened by rhetoric of hate from the people in power, A Gay And A NonGay challenges many of our differences head on and promises that no matter who you are, or what you're into (Bruce Springsteen or Britney), love is love and gay and nongays can be friends.
An independent podcast from Attitude columnist James Barr and Dan Hudson, this show has been bridging divides between the LGBTQ and straight communities for over three years now. Keep it up, homo and non-homo.
Homo Sapiens
When it first came out, this gay magazine show podcast was a new and bold change to the usual offering in a field with few other LGBTQ shows. But now with many competitors, it still stands out and should be a regular show you listen to as an LGBTQ podcast aficionado.
Will Young's reign with the show was fab, but after hearing a sneak preview here at Attitude HQ, we can't wait for Alan Cumming to join the helm with Chris Sweeney for the next season.
Each week they'll bring you intelligent, informative and fun conversations that represent the interests of LGBTQ+ people around the world.
Making Gay History
Intimate, personal portraits of both well-known and long-forgotten champions, heroes and witnesses to history, brought to you from rare archival interviews. With over 70 episodes in its incredible archive, this show has won the hearts of many over.
Check out their Stonewall mini-series if you want somewhere to start – that historical event has so many untold facets, and they are doing that valuable storytelling on this stellar podcast.
RuPaul: What's The Tee? With Michelle Visage
Can't get enough Drag Race in your life? We feel you. Join Ru and Michelle for shade, tea and world-class guests. In this podcast, RuPaul and his co-host Michelle Visage discuss pop culture, life advice, beauty advice and behind the scenes of their hit show, RuPaul's Drag Race.
This show has had huge guests, and you'll recognise the faces from the show as guest stars from each season of Drag Race also often mysteriously appear in your podcast feed too…
The Log Books
The Log Books is a new way to glimpse into the past of queer life in Britain. Using real calls and an incredible archive of history from the LGBT+ Switchboard, each episode of this stirring podcast centres around logbook entries made by the volunteers who staffed the phones from Switchboard's first day.
Not only beautifully produced, but this series says so much about how Switchboard has been a vital service over the years.
Grab your tissues, because the emotions are real and, although they reflect on the history, they remain raw – ready to be healed by the host's ability to bring these conversations up to date with an empowering sense of identity.
Queery Podcast
Sit in on an hour-long conversation between host and stand-up comic, Cameron Esposito, and some of the brightest luminaries in the LGBTQ+ family. QUEERY explores individual stories of identity, personality and the shifting cultural matrix around gender, sexuality and civil rights.
This interview podcast has guests of large and small, but the overriding theme is that they always have a queer story to tell. Cameron's intro before each show fills us with the confidence each week – this is a place where discussions about our community are in good hands.
Food 4 Thot
Do you even read? No, it's not a podcast about food – they just really liked the pun. It's a four-way (chat) show and it's a giggle.
This roundtable discussion podcast has multiracial mix of queer writers talking about sex, relationships, race, identity, what they like to read, and perhaps more importantly, who they like to read. Listen in.
The Read
Join bloggers Kid Fury and Crissle for their weekly podcast covering hip-hop and pop culture's most trying stars. Throwing shade and spilling tea with a flippant and humorous attitude, no star is safe from Fury and Crissle unless their name is Beyoncé. (Or Blue Ivy.)
If you like a long podcast, this is the one for you. With an archive of over 300 episodes, each at close to two hours each. You might want to join this topical podcast from the top of the feed.
The Dorothy Project
From Lady Gaga to the Queen Mum – and queer society? This interview series, hosted by DJ and LGBTQ activist Alice Beverton-Palmer, explores the Dorothy in 'friends of Dorothy'. We think the fresh, frank and funny interviews with an up to date the queer zeitgeist is on point here.
Start with the Cock Destroyer Sophie Anderson's episode – and then dive into the great stories Alice Beverton-Palmer has produced for this show including with our faves Juno Dawson, Ana Matronic and Sink the Pink co-founder Amy Zing.
And for inspiration from social justice podcasts from other fields, you can start with this very useful list that was compiled by Feedspot:
Dublin, IrelandAbout Podcast SocialJusticeMatters is a new podcast from Social Justice Ireland. We are an independent justice advocacy think tank that advances the lives of people and communities through providing independent social analysis and effective policy development to create a sustainable future for every member of society and for societies as a whole. Frequency 2 episodes / week Since Oct 2019 Podcast socialjusticeireland.podbean..
New York, United StatesAbout Podcast The Activist Files is a podcast by the Center for Constitutional Rights where we feature the stories of people on the front lines fighting for social justice, including activists, lawyers, and storytellers. Frequency 1 episode / weekAlso in Civil Rights Podcasts Podcast ccrjustice.org/activist-files
Baltimore, Maryland, United StatesAbout Podcast Organizer and activist DeRay Mckesson explores news, culture, social justice, and politics with analysis from Sam Sinyangwe, Kaya Henderson, and De'Ara Balenger. Then he sits down for deep conversations with experts, influencers, and diverse local and national leaders. New episodes every Tuesday. Frequency 3 episodes / month Since Apr 2017 Also in Social Political Podcasts Podcast crooked.com/podcast-series/p.
About Podcast This is Kingdom Social Justice Solutions, a podcast where we discuss innovative solutions to chronic social justice issues in our current society. We will discuss best practices and strategies for achieving success in tackling social justice issues. Frequency 3 episodes / year Since Aug 2018 Podcast anchor.fm/kingdom-social-jus..
New York City, New York, United StatesAbout Podcast A social justice podcast combining hard-hitting journalism and interviews with hip-hop music and original lyrics from independent artists. Each episode delves into an important issue with an alternative take to widely accepted narratives, arming listeners with knowledge and insight they won't hear from mainstream media outlets. Frequency 1 episode / month Since Sep 2016 Podcast usnewsbeat.com/episodes